Baby and nursery
All the essentials a little one needs to develop and grow! Create a relaxing and playful space where dreams are made with on-trend manchester, baby clothes and nursery décor and inspire young minds with adorable toys and learning tools.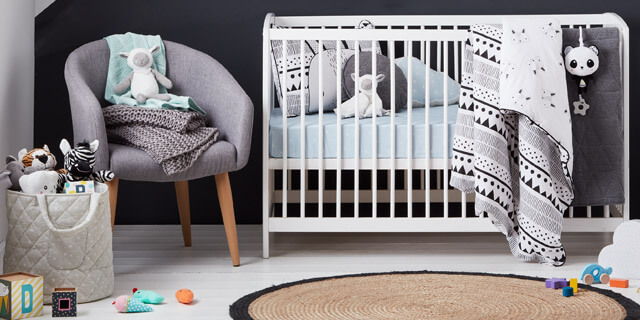 Essentials for your baby
We have the perfect range of quality essentials for your little one at irresistibly low prices.
Shop All Baby & Nursery
Baby manchester
All snuggled up
Create the perfect sleep space for your new arrival with our range of baby blankets, wraps, pillows, sheets, towels & quilts.
Pre-school & toddler toys
Entertain your little one
Foster imagination and creativity with our wide range of preschool and toddler toys including building blocks, easels and learning activities.
Say no to boredom
Create a space for relaxing & imaginative play with great value furniture and décor.