Sports, health, camping & more
Be active and adventurous. Explore our range of sports and outdoor gear. Whatever you need for your hobby, we've got your essentials sorted.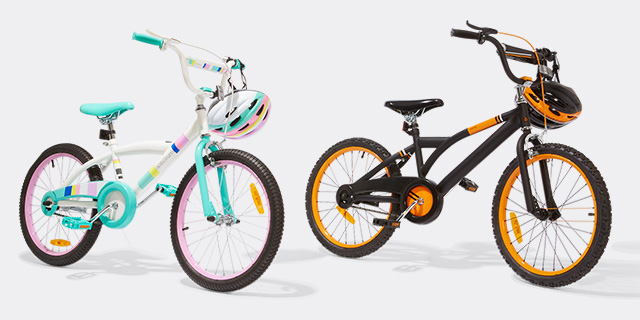 Ride in style
Stay active with our great range of bikes, helmets and accessories for men, women and kids!
SHOP ALL BIKES
Outdoor recreation
Run, jump and play with our range of outdoor sports and activities.
Hottest fitness essentials
Our irresistible fitness equipment will get you moving in your home gym.
Equipped with colour!
Kick-start your health goals with our irresistible fitness range essentials.
Yoga & Pilates
Stretch in style
Balance fitness and style with our natural yoga range.
Boxing
Knock out essentials
Take a jab in your own home gym with our range of boxing gear.